Business Performance
Symptoms - Causes - Behaviours - Leadership
In principle, business is a simple process ?a client has a need and you have the product or service to satisfy that need. Done deal ?everyone is a winner.
So why then do so many businesses under perform and indeed fail? Where is the problem? Essentially businesses don't fail, people fail. All businesses represent the culture of the leadership and management that run them.
We have worked with numerous companies over the years from corporates through to SMEs and without exception the culture and performance of the business is representative of its leadership
First and foremost, business people need to recognise they are in the 'people business?no matter what their offering. Unless they continue to satisfy peoples immediate 'HURT' and changing needs and adapt and evolve their offering accordingly, then they are effectively going backwards and may not survive.
History is littered with the corpses of 'successful companies?such as the Woolworths Group, Comet Group, Jessops, Rover, Arari, Triumph Engineering, Jet Reords, Pan American Airways, Norton Motorcycles, Kodak, Windsor Safari Park, Bond Corporation, Polaroid Corporation, Sunbeam Products, Railtrack, Swissair, Babcock and Brown, Sun-Times Media Group etc
No business operators can afford to be complacent. The market landscape is constantly changing and failure to understand it and adapt is a recipe for failure.
Positive BEHAVIOURS OF GOOD LEADERSHIP AND MANAGEMENT WHICH IMPACT PERFORMANCE
* Strong Self awareness * Adaptability and flexibility
* Trust / Respect * Positive 'can do?attitude
* See problems as 'challenges?nbsp; * Discipline
* Courage * Commitment
* Takes calculated risks * Consultative
* Mature listening skills * Effective communication
* Self worth * Preparation
* Takes calculated risks * Energy / Focus / Clear vision
* Forward thinking * Awareness of others
* Delegation * Decisiveness
* Bravery ? confronts issues * Breaks new ground
* Determination * Motivated and motivating
* Acknowledging others * Organised
* Takes timely action * Acts on advice
* Appropriately sensitive
SYMPTOMS OF POOR BUSINESS PERFORMANCE
* Cash Flow problems * Difficulty servicing debt
* Poor ROI * Declining sales / declining profits / losses
* Loss of clients / customers * Lack of action / activity / energy
* Rising costs * Slow / nil growth
* Making financial losses * Loss of key staff
* Staff attitude * Low morale / lethargy
* Poor credit rating * Poor debtor control
* Suppliers refusing to supply * Poor productivity
* High levels of wastage * Product / Service quality
* Customer complaints * Absenteeism
* Machinery downtime * Conflict
* Too many non-core activities * Insufficient outsourcing
* Legal threats * Over capitalised
* 'Busy? Syndrome * High staff turnover
CAUSES OF POOR BUSINESS PERFORMANCE
* Leadership & Management * Patterns of behaviour & Co culture
* No strategy or plan * No effective marketing strategy
* Poorly defined CSFs * Lack of appropriate measures
* Poor information & measures * Lack of business discipline
* Lack of outsourcing * Pursuing non-core business
* Poor Market knowledge * Poor supplier management
* Poor acct'g / credit & debt control * Business structure
* Poor processes & systems * Debt financing
* Poor costing * Over reliance on key customers
* Limited product/service offering * Limited / changing market
* Supply limitations * No discernable (SCA)
* Success (complacency) * Not sticking to core business
* Wrong or poor skill sets * Lack of accountability
* Growth outstripping competencies * Internal politics / family limitations
BEHAVIOURAL SYMPTOMS IMPACTING BUSINESS PERFORMANCE
* Too cautious & controlling * Inflexibility and adaptability
* Lack of creativity * Too task focussed
* Lack of vision * Too impulsive and reactive
* Lack of planning * Poor follow through
* Resistance to change * Fear of change
* Fear of failure * Fear of confrontation/conflict averse
* Arrogance * Stubbornness
* Complacency * Ego / Pride
* Lack of passion * Lack of purpose
* Poor delegation * Taking on too much
* Too reactive * Emotion
* Trust or lack of * Lack of attention to detail
* Poor listening skills * Ignoring results trends
* Poor communication * Lack of feedback
* Social conditioning * Lack of confidence
* Overconfidence * Busy syndrome
* Indecisiveness * Failure to acknowledge problems
* Poor self-awareness * Innate insecurity / self perception
* Innate need for control * Self disillusionment
* Wrong motives
Performance Overview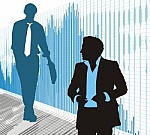 Effective Continuous Improvement / Performance Management philosophy establishes a common purpose and focus for all employees by identifying, documenting and communicating the values, strategies and goals of the business. It proactively establishes the benchmarks for productivity measurement and feedback at all levels of the business with a high degree of flexibility and accountability.
Monitoring and measuring performance is an essential business process. Measures or indicators of performance levels, provide feedback on the effectiveness of Strategies and how well they are being deployed. Measures also provide essential feedback on the productivity of individuals as well as that of functional areas within a business by reporting on Key measures of activity outputs against established standards and goals.
Performance management is an ongoing process and measure of business efficiency, not a management fad or system. Success with Performance Management is dependent on how the process is promoted, delivered and embraced by all employees. In establishing performance measures and standards it is critical that employees are involved in the process. This ensures their commitment to the process and ownership and accountability of the outcomes.
Definition
Performance Management is the:
Ongoing measurement of outputs, so as to ensure employees activities and focus and resources employed, remain aligned with the strategies, values and goals of the organisation thus ensuring an optimum return on investment.
Effective Performance Management guides, monitors and measures bottom line performance against defined strategy and objectives.